Wood
"Wood transmits warmth, naturalness, kindness. If you caress it, it will return your caresses. And when it begins to show its flaws and cracks, you understand that it is not a dead object, but a lively creature that lives and transforms itself."
(Fabrizio Caramagna)
Timeless finish, able to transform a sensation of warmth into a welcoming feeling. Wood best expresses the aesthetic value through its shades and veins, it is a material that is always "alive".
BOSCAVENEZIA doors combine a heart of wood slats with the essence of high aesthetic value. The range of possibilities is wide and is constantly being updated in order to satisfy even the most demanding and refined needs.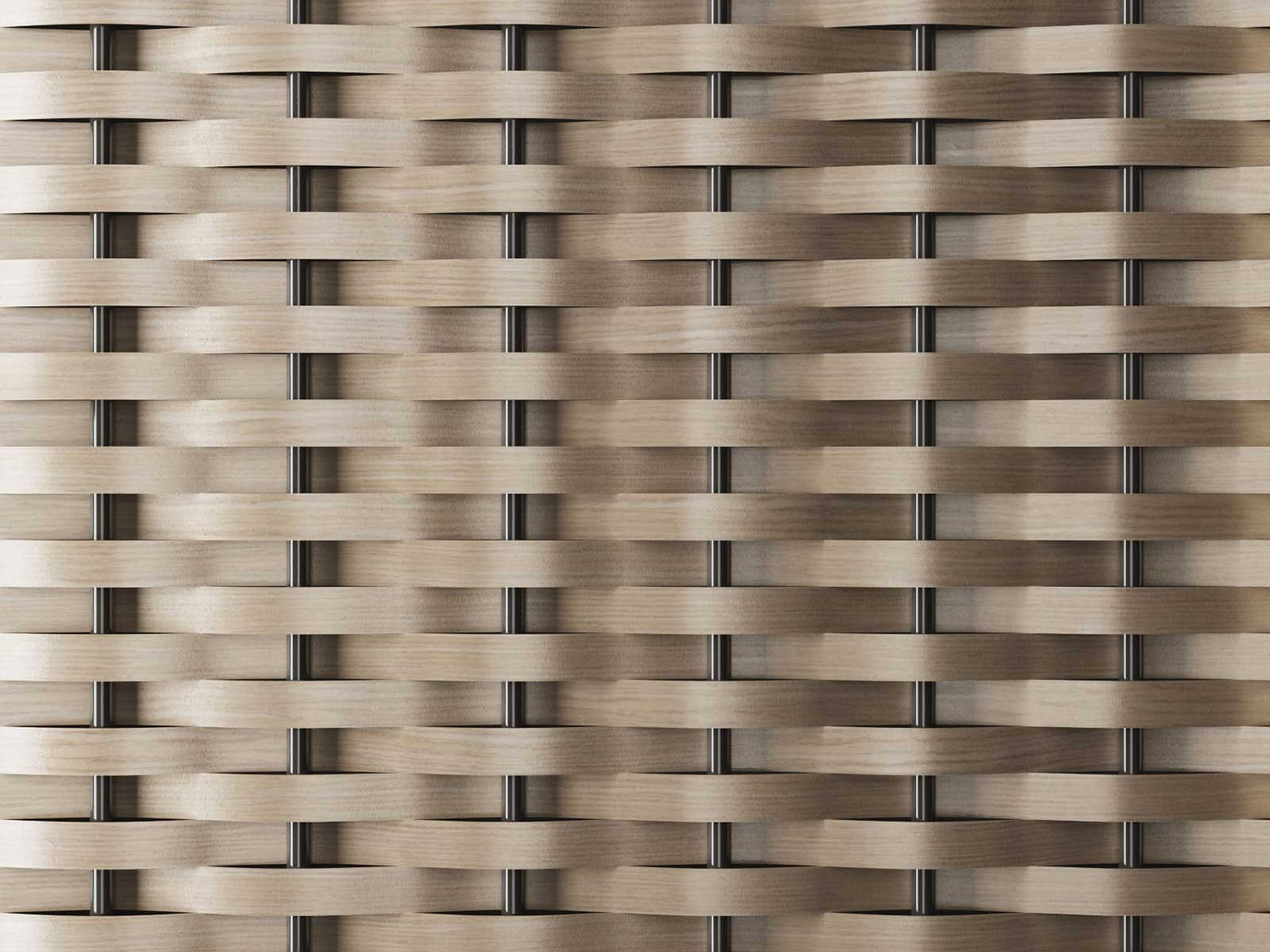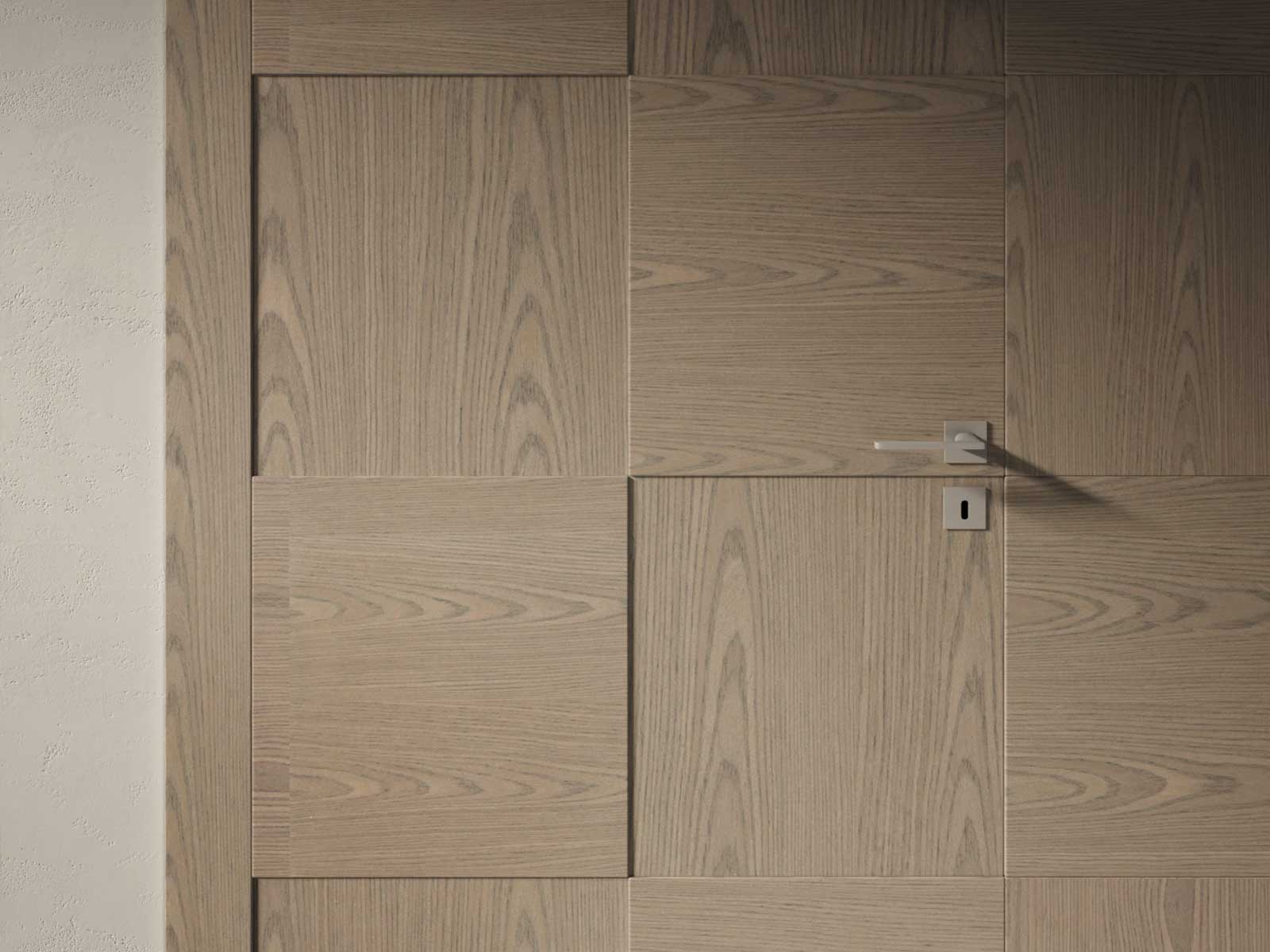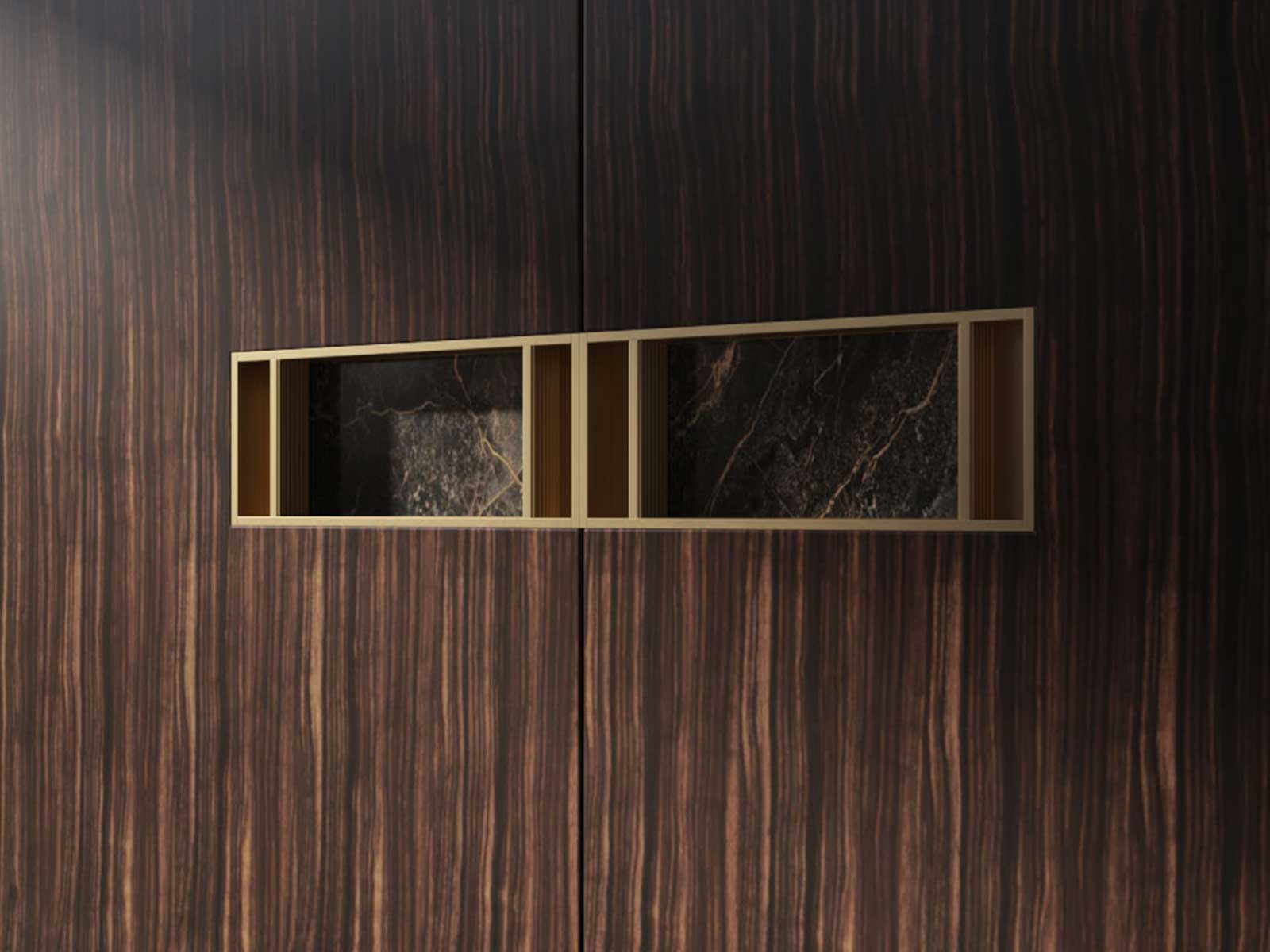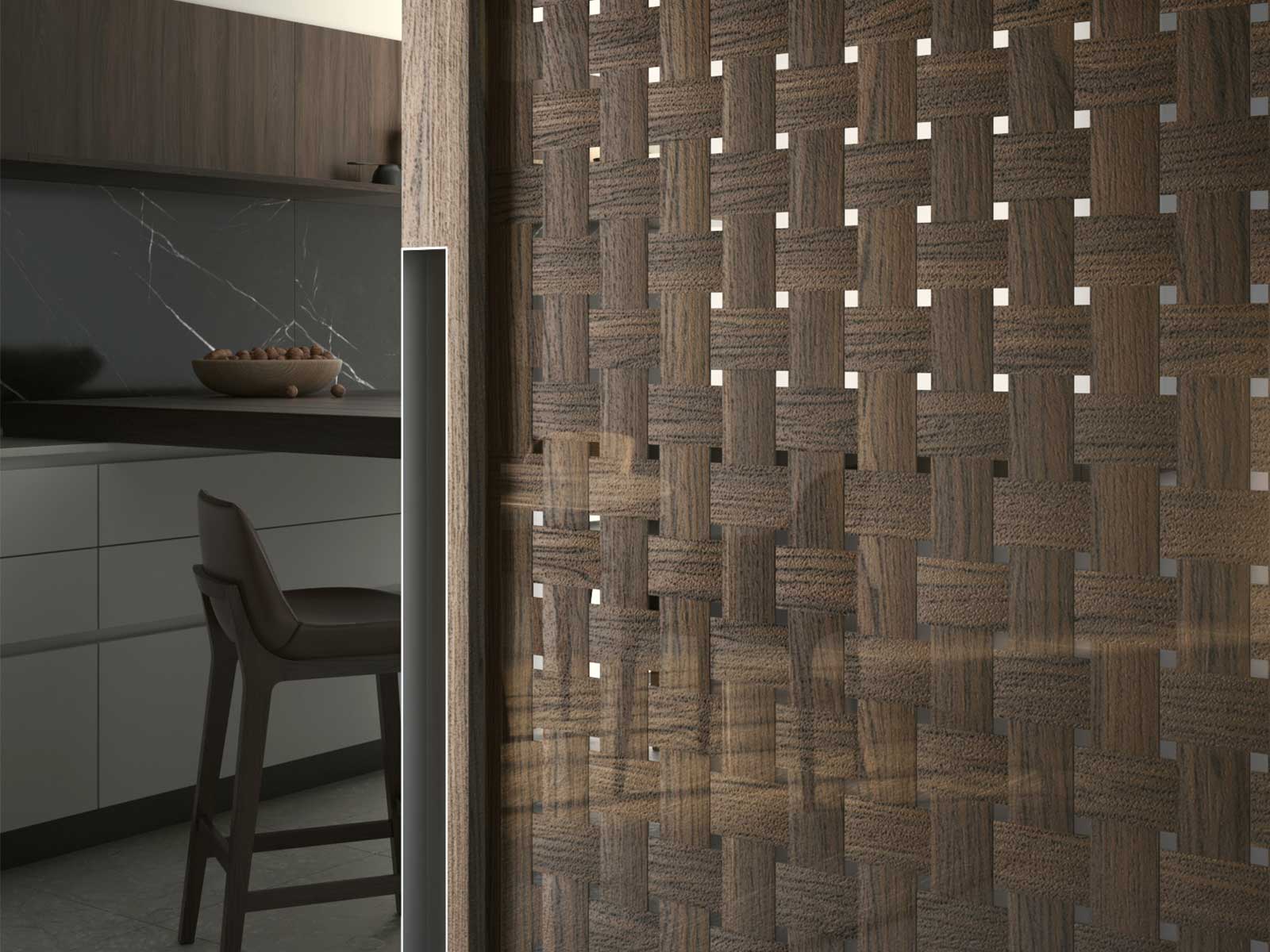 Metal
"I prefer metal over gold because metal hides its strength inside, without any ostentation, it is just essence for those who can see it." 
Aluminium is a versatile and resistant material that when worked and cut in different diameters creates luxury furniture elements that are truly unique.
Combining the elegance of glass, the solidity of aluminium and the warmth of wood, BOSCAVENEZIA portraits the best union between tradition and design, where timeless fascinating doors are created.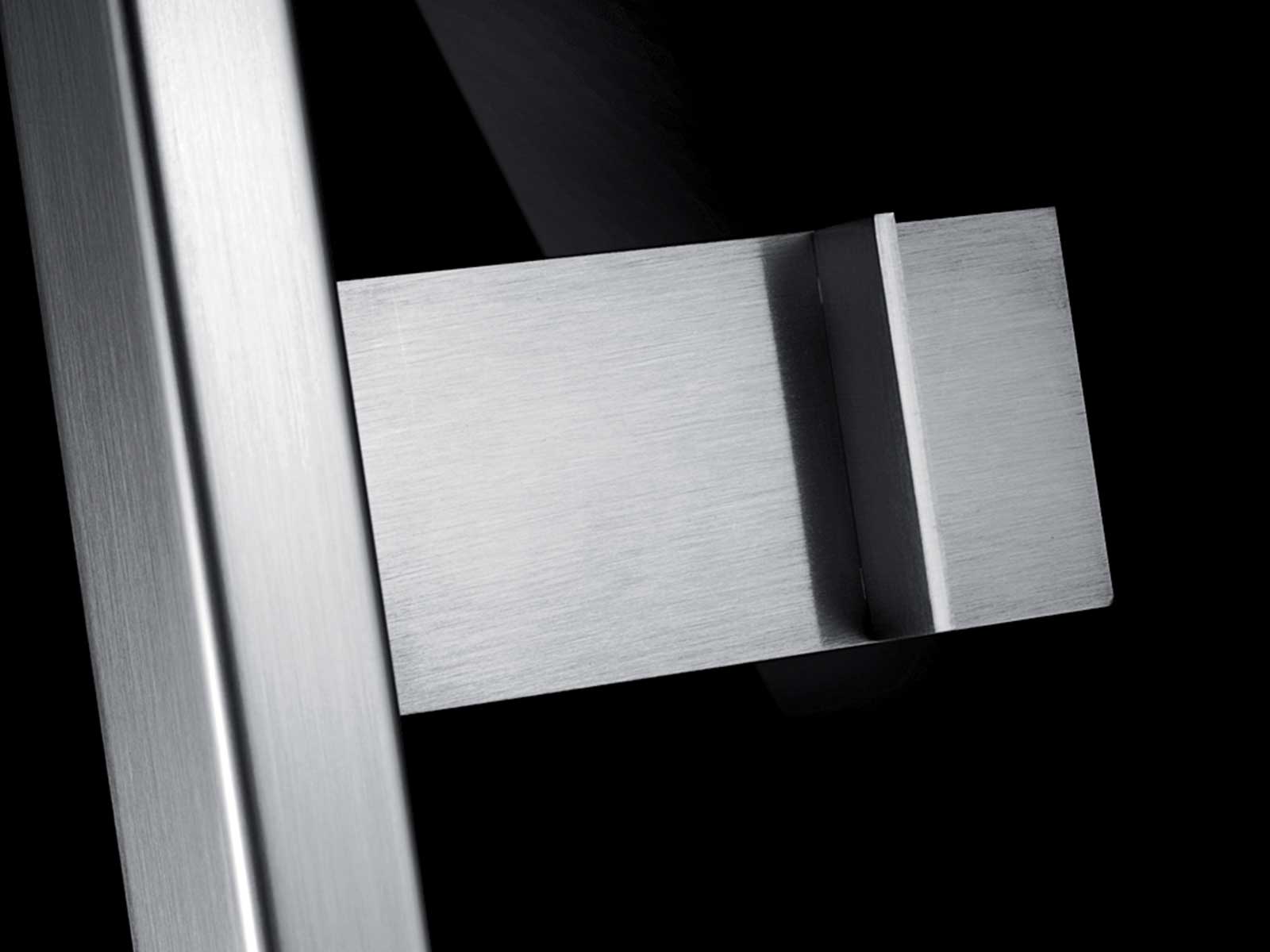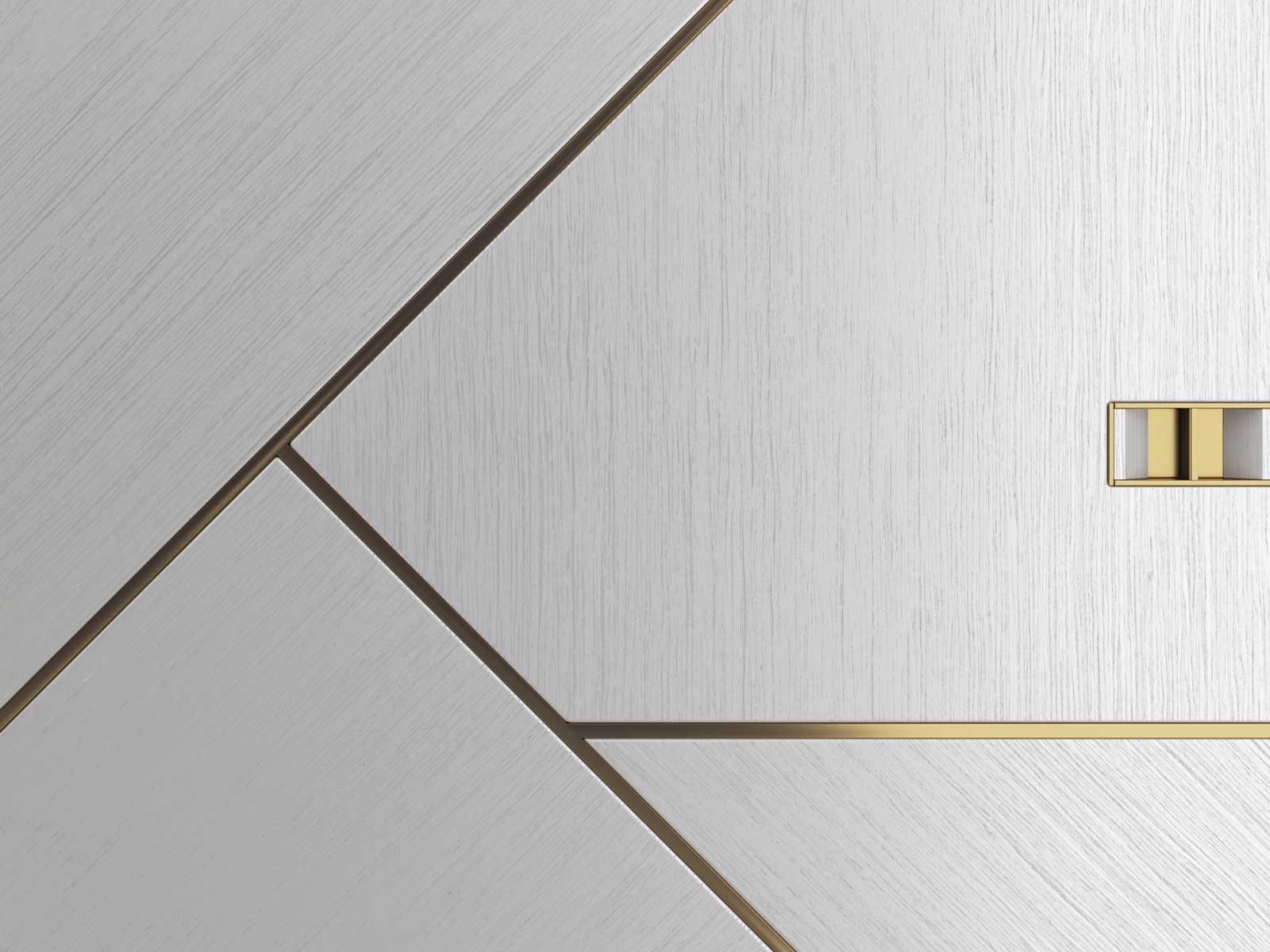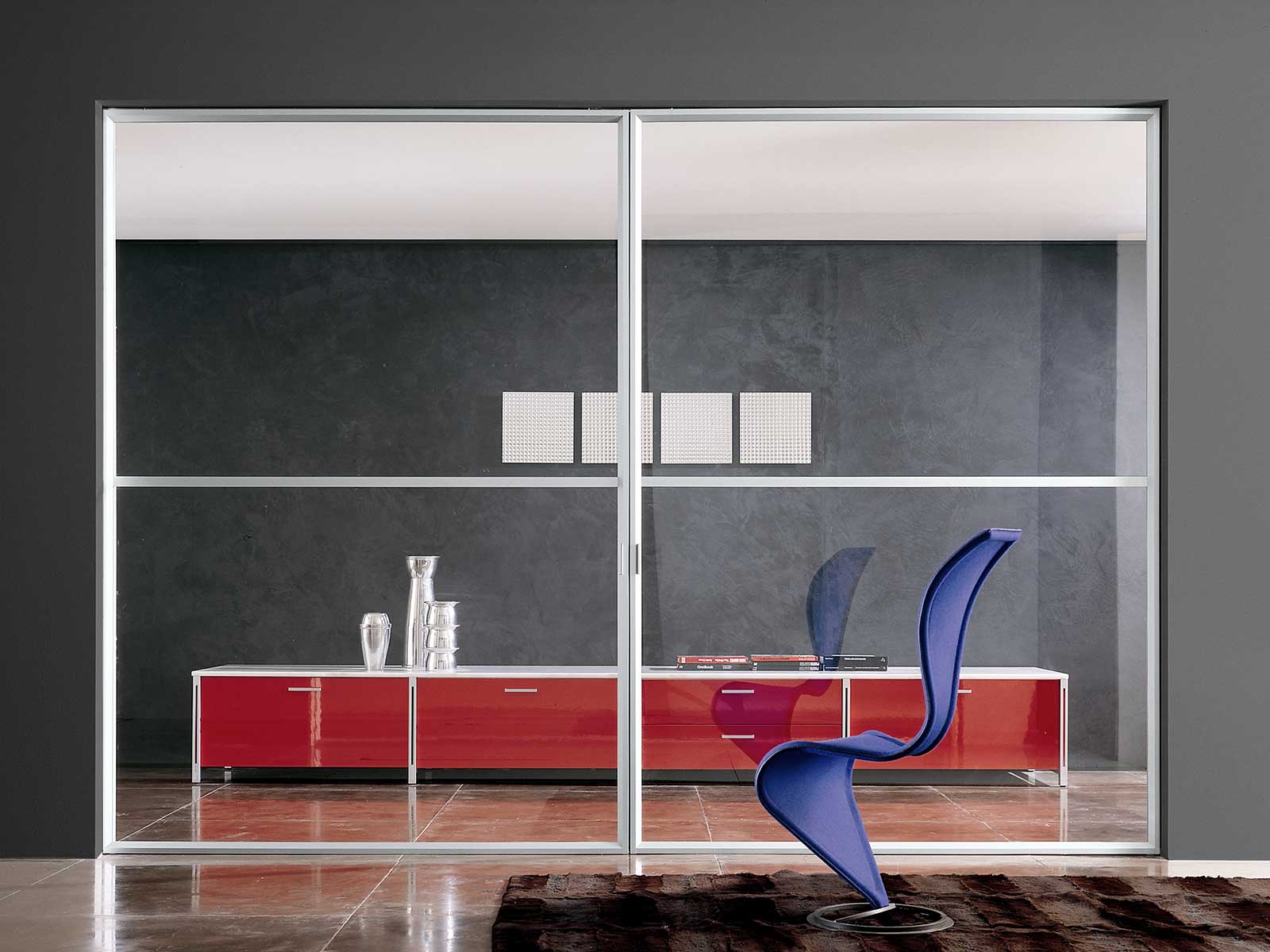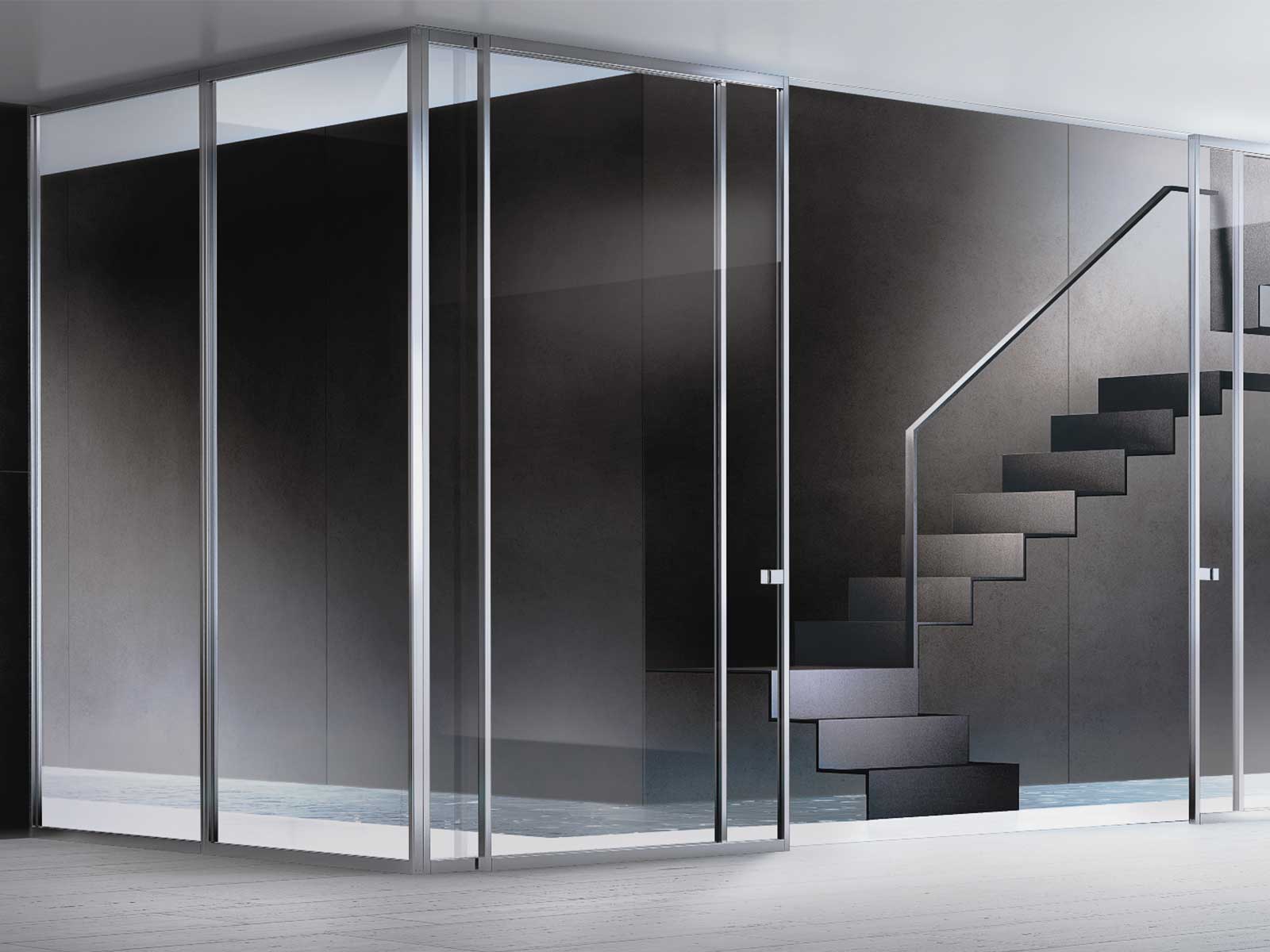 Glass
"So much light, so much mystery, so much elegance in the glass and mirror doors". They reflect a bright light when the sun is high, but when darkness comes, they show their elegance."
Glass is by definition the excellence material that creates a bright, spacious, clear and welcoming ambience. Space crossed by light, reserved spaces.  Glass is perfect for those who want to separate space without dividing it, to "enclose" the infinite. Glass is often combined with wood and aluminium to create play of precious and sophisticated contrasts.