Sliding opening systems
Luxury systems for indoor partitioning
Sliding doors are real design elements that are able to create strong emotional space continuity. Ideal to optimise and redistribute space or to simply become luxury furniture element. BOSCAVENEZIA offers solutions with in-view track or track inbuilt in the false ceiling, able to fulfill any need of functionality and style. Available in many different finishes, including wall effect.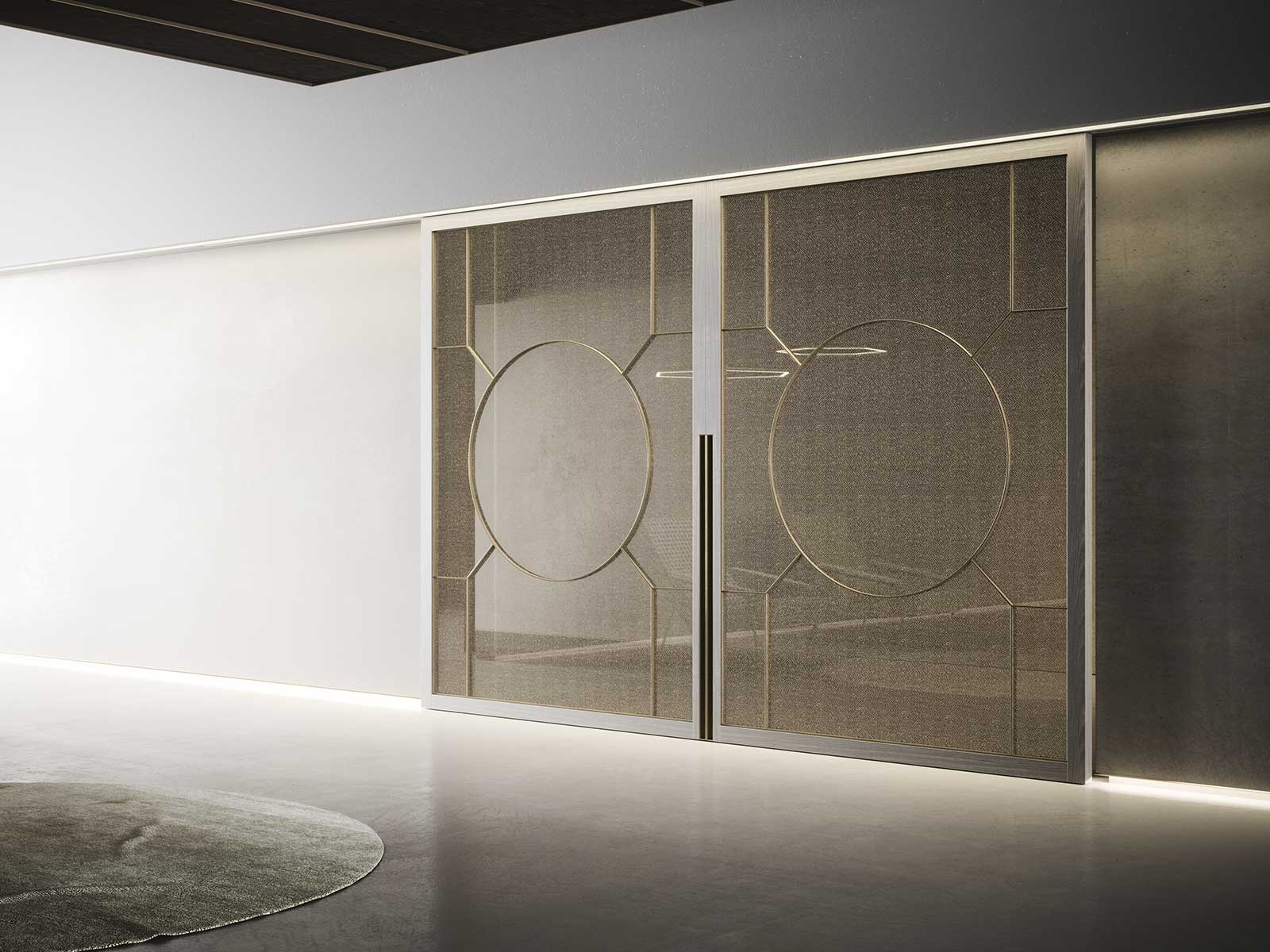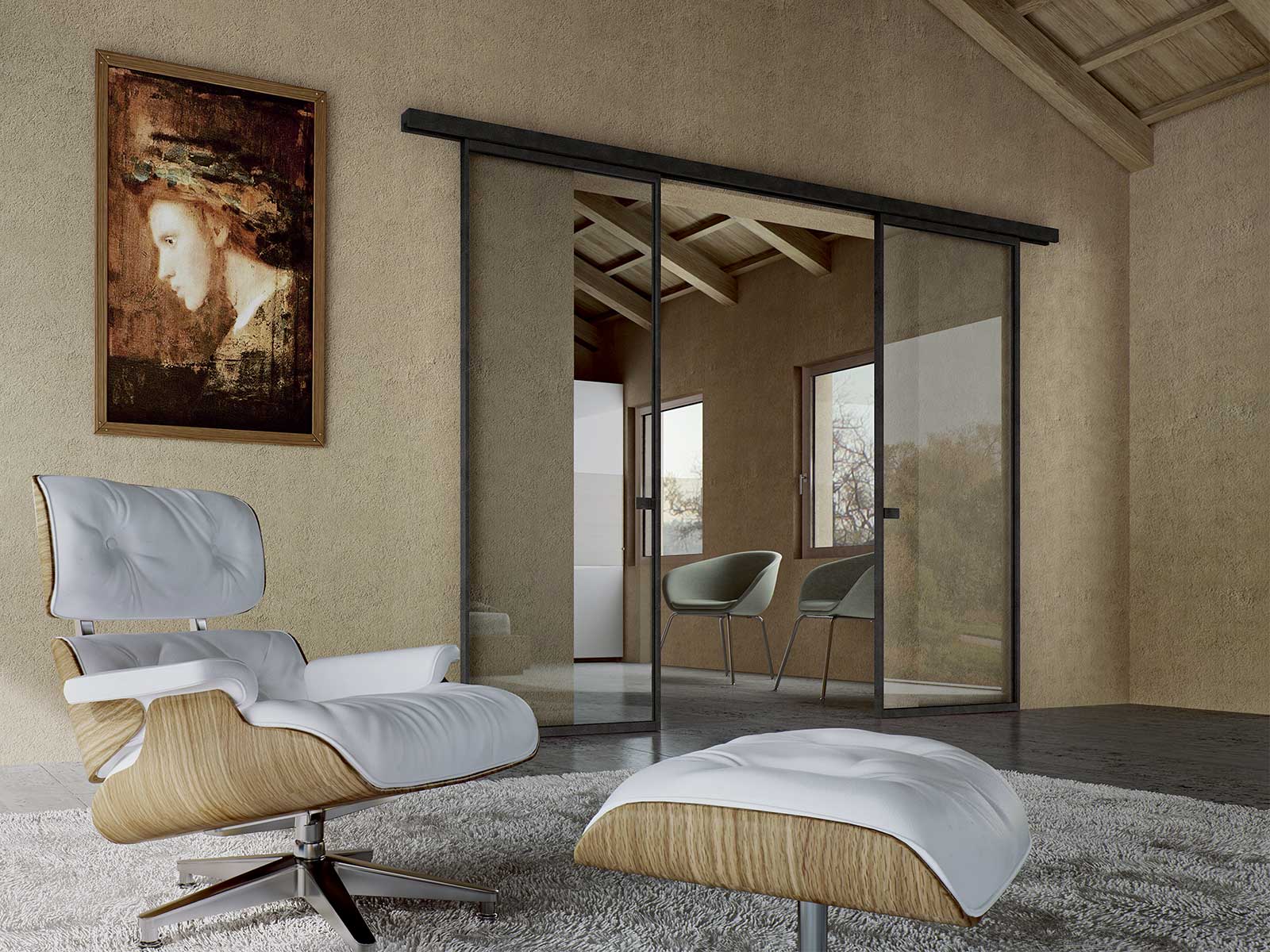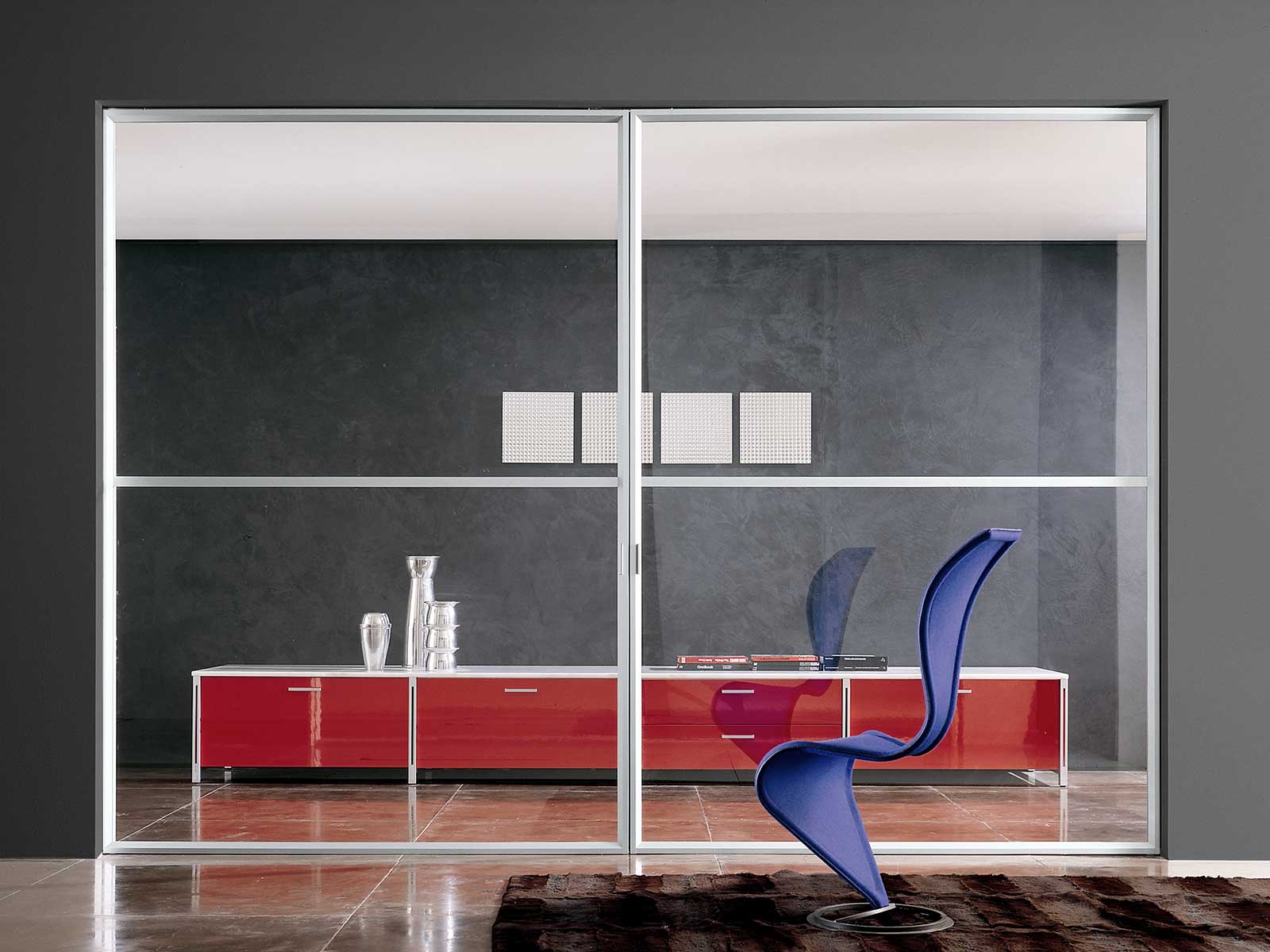 Hinged opening system
Functionality, handcraft and elegance
Hinged doors are the most traditional type of opening.
Every BOSCAVENEZIA model is original and unique, thanks to the manual skills that shape its creation, and every model is marked out by attention to details, refining techniques, and attention to the choice of materials.
Hinged doors can have jambs of various thicknesses, or flush wall, depending on the customer or architect's requests. The result is a design door that perfectly fits into the furniture context where it is included.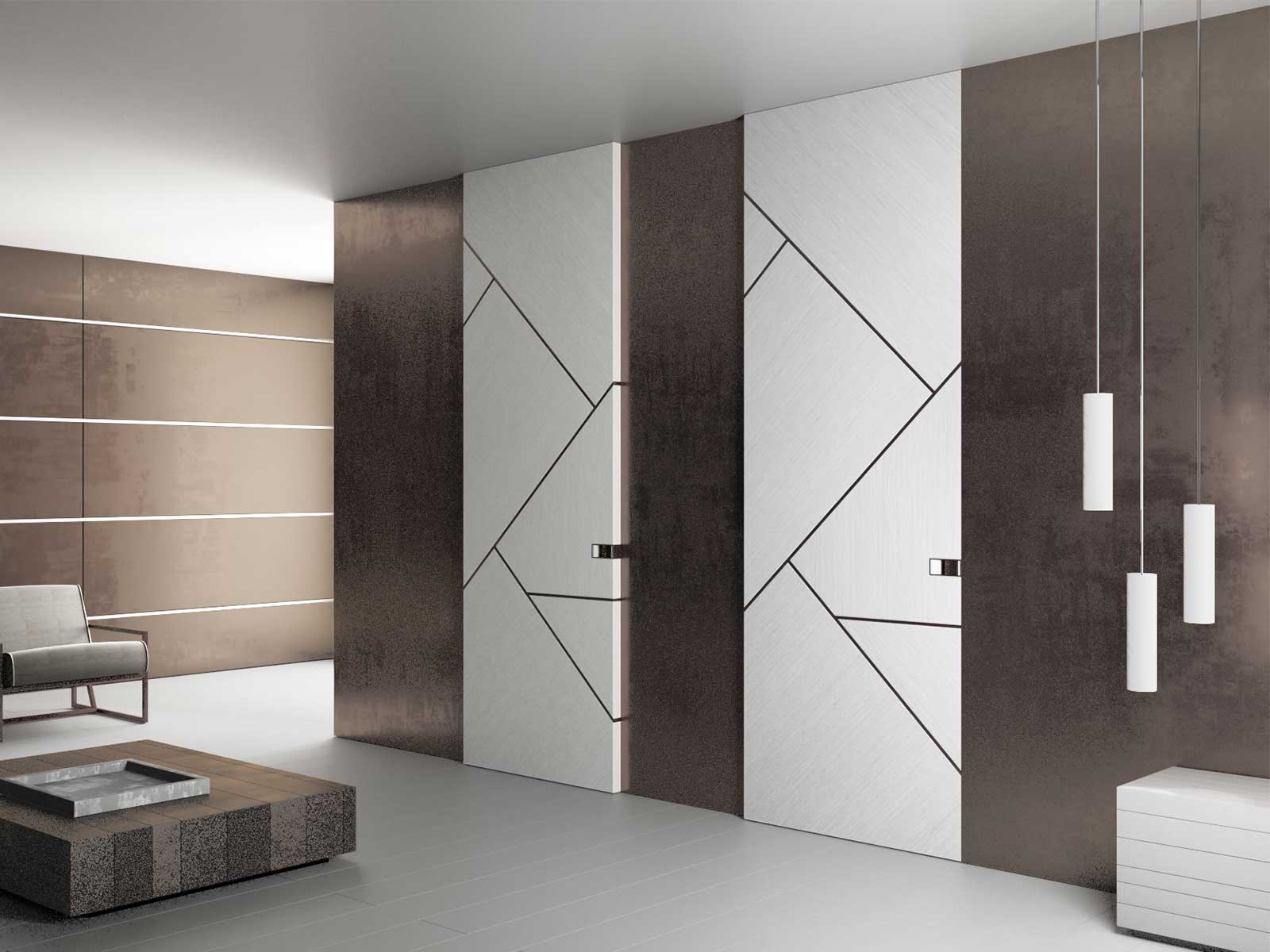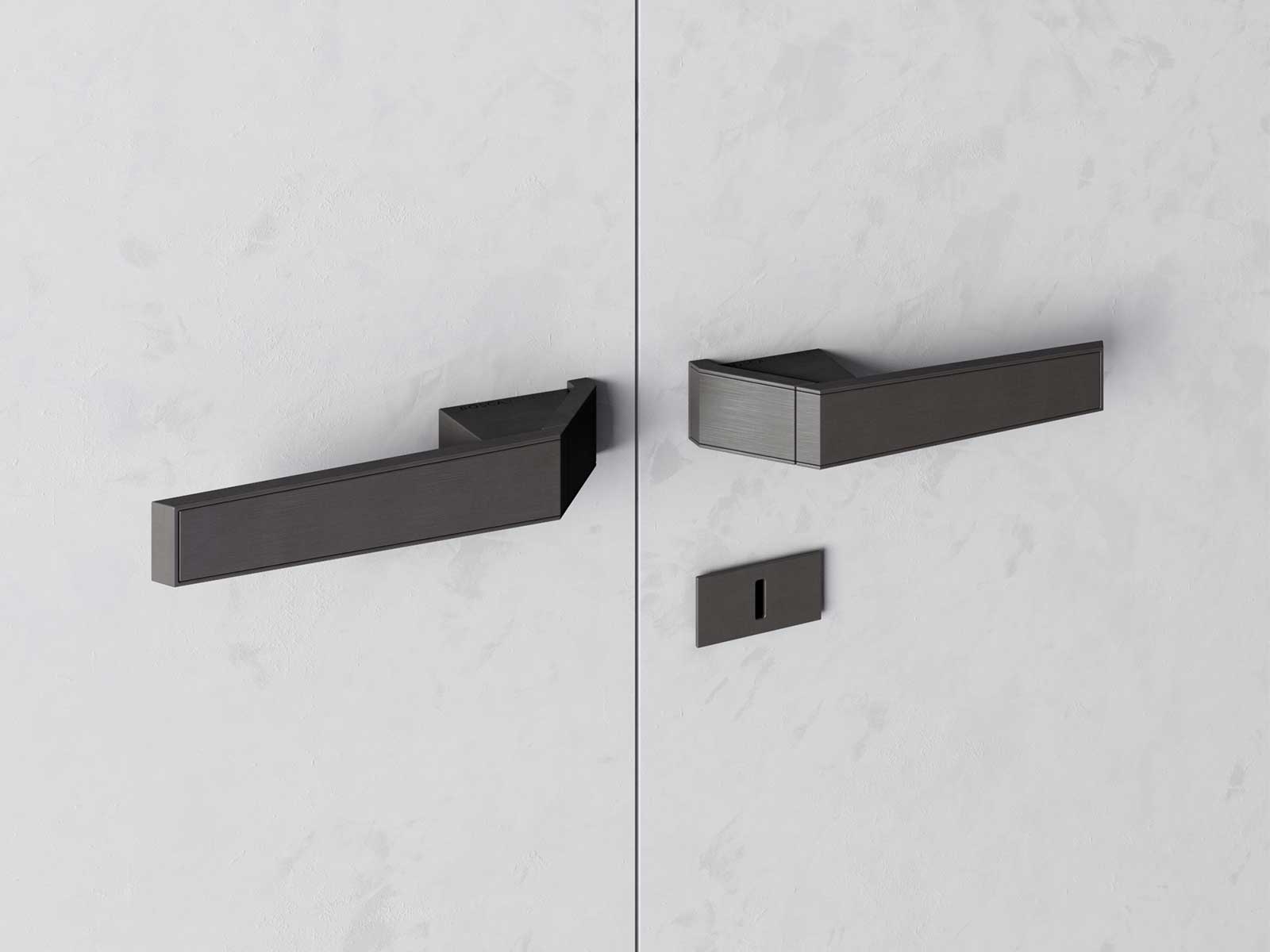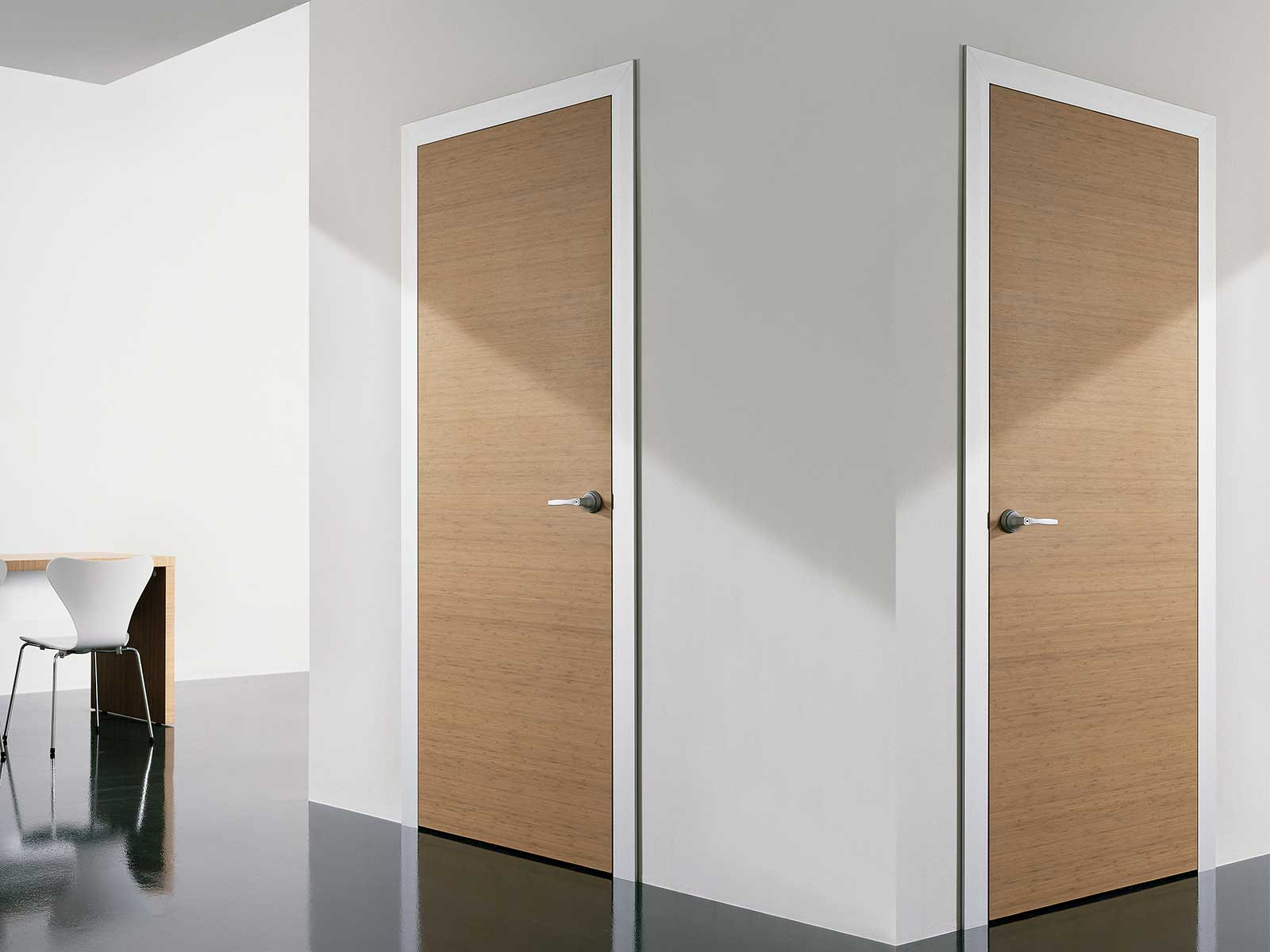 Pivot opening systems
Communicate the changeability of space
Opening the door becomes a creative action. With the pivot opening system the door turns around a rotation point located in an asymmetric position, thus creating a temporary sculpture: the door seems to be hanging in the air. It is a revolving wall that influences space, functionality and perception, which is ideal especially for big size openings.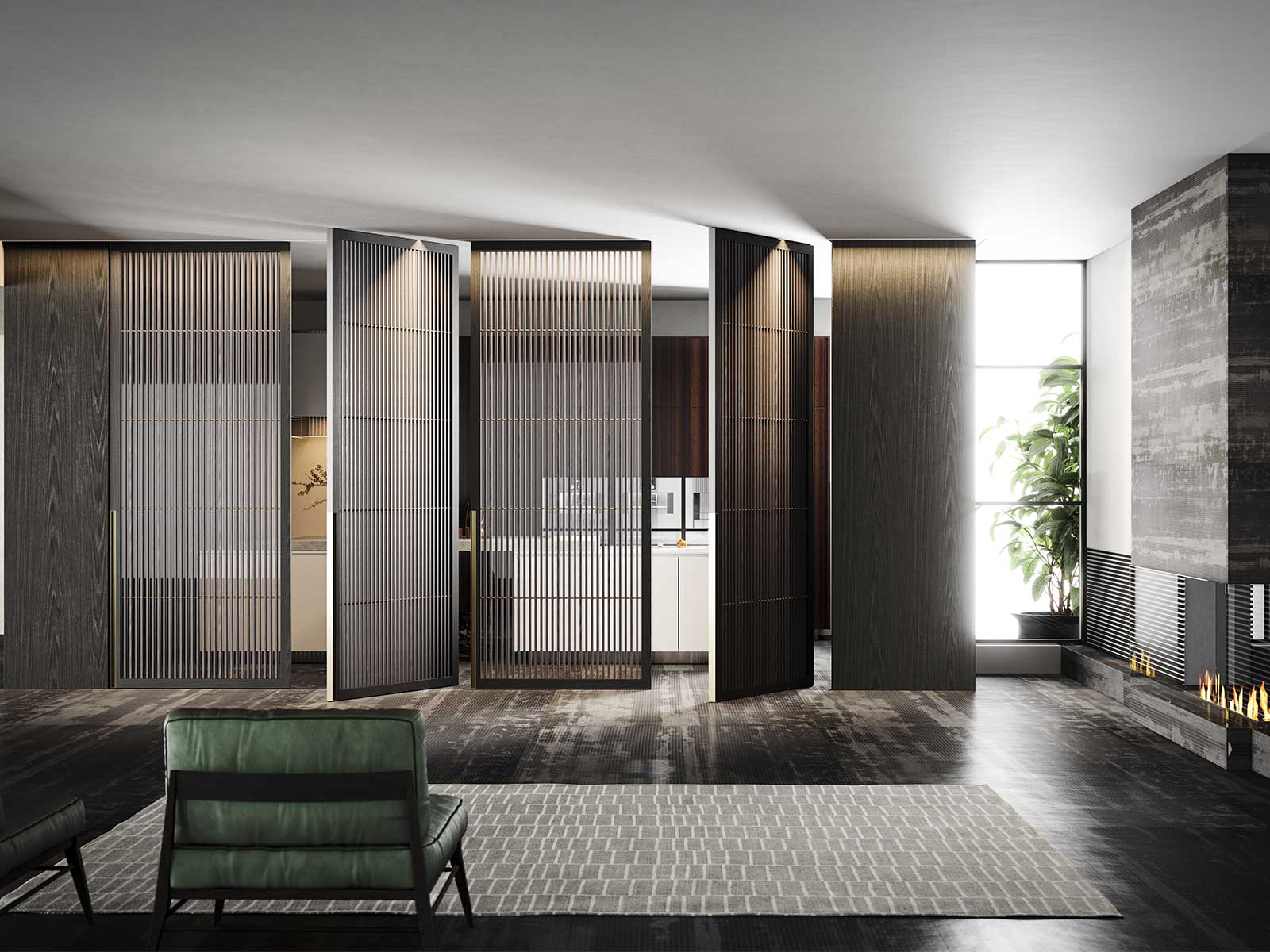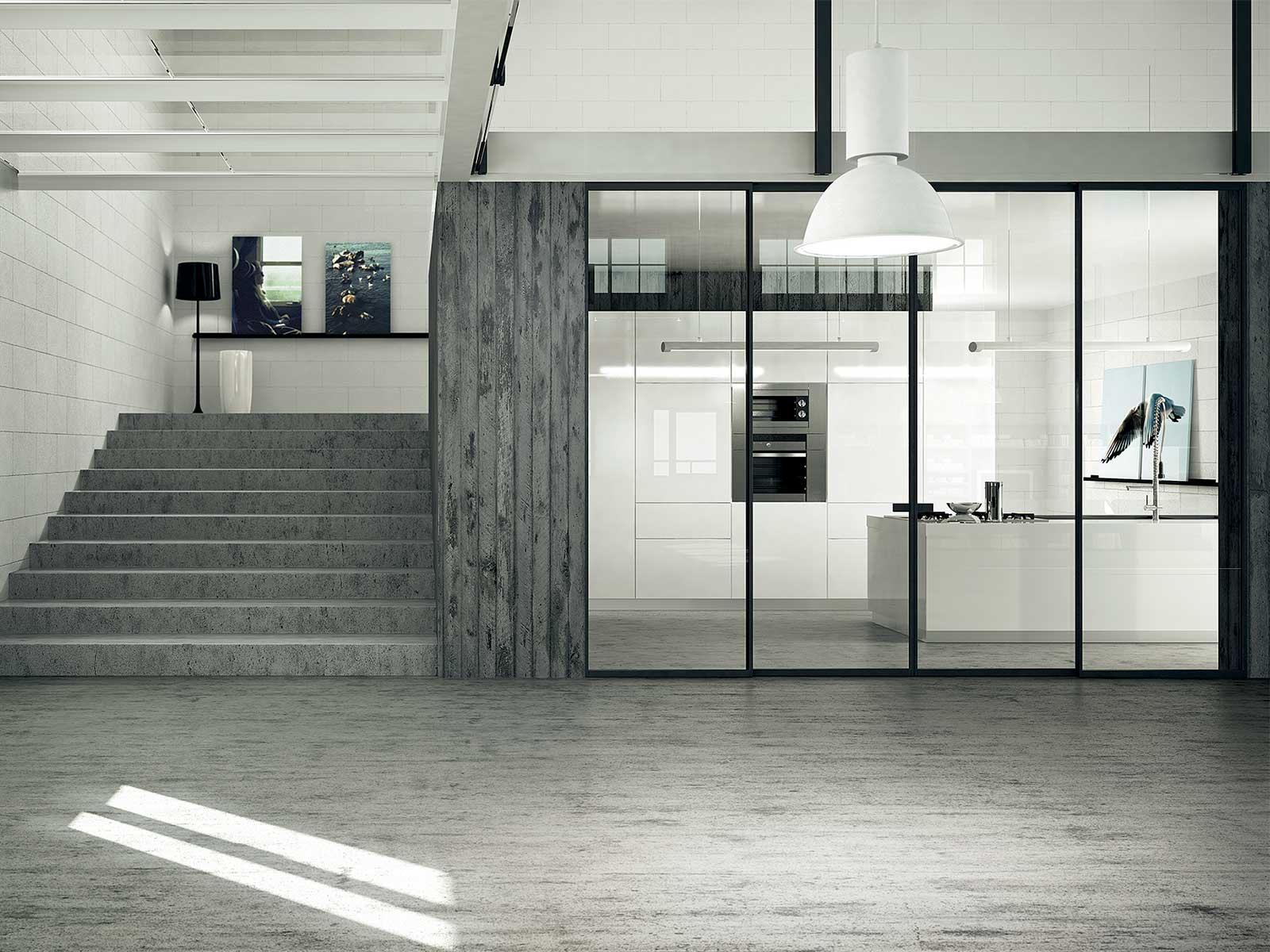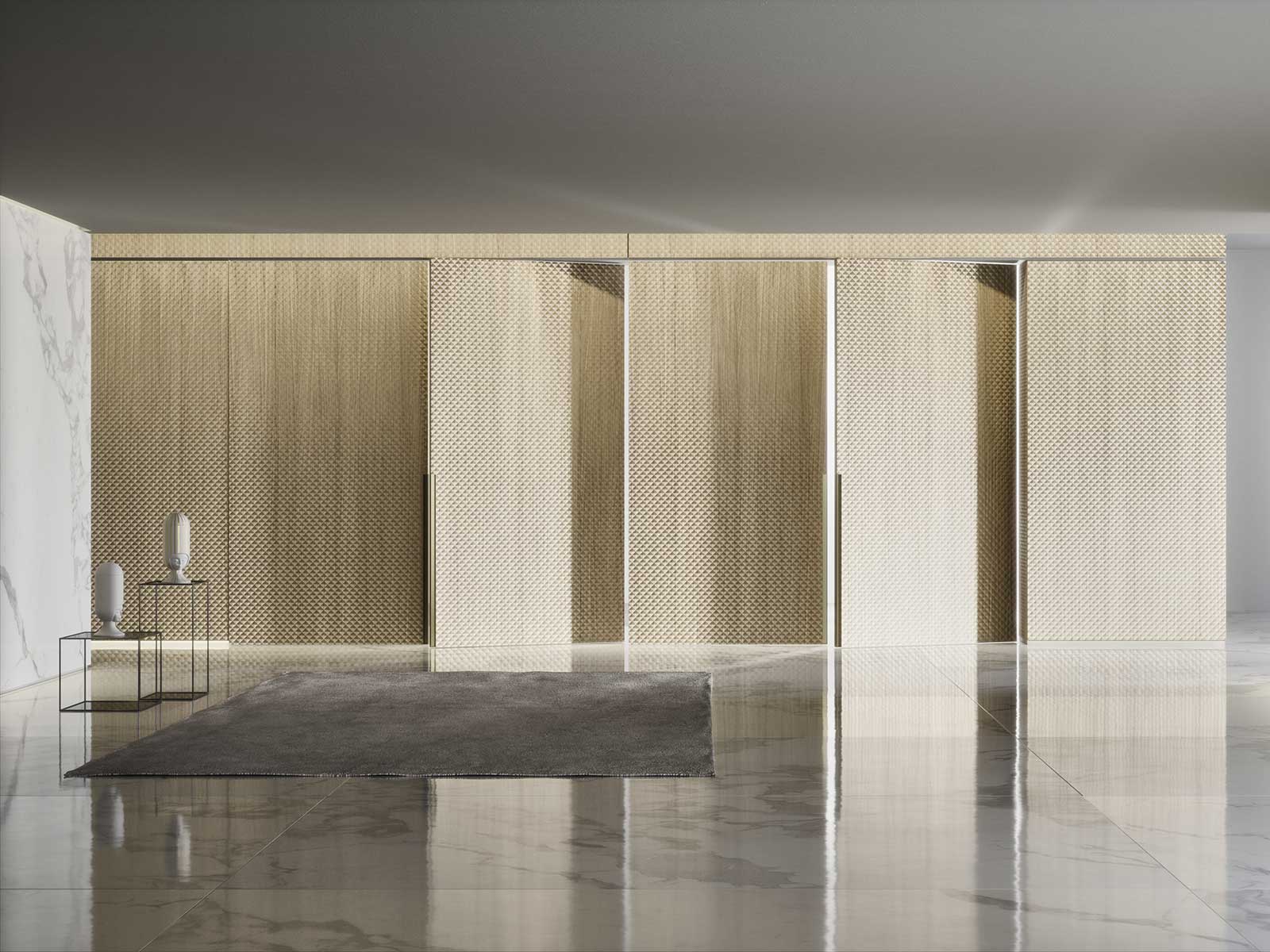 Flush Wall opening systems
The essential is invisible to the eye
Hinged flush wall doors are designed to separate ambience with lightness, a balanced contrast between the warmth of the finishing material and the strictness of its form. Thanks to this minimal and modern solution, BOSCAVENEZIA aims at removing the frame as an element necessary to aesthetically and functionally complete the product. This is how the perfect union between functionality and aesthetics, sobriety and elegance is born.